---
ThawTable Defrosting Tray
This ThawTable Defrosting Tray's premium design, surprisingly fast thawing times, and easy-clean surface & dishwasher safe design allows you to safely and naturally defrost your food without the use of electricity, batteries, or chemicals. Simply place the frozen food on the tray and watch as it thaws in just minutes. No preheating or hot water is required, so you can have your food thawed in no time! How Does ThawTable Work? It helps to conduct the warmer, room temperature air into the frozen meat, and the cooler temperature into the board, thereby raising the temperature of the frozen meat and defrosting it.
Highlights:
✔️ All Natural - No chemicals, batteries, or electricity required.
✔️ Dish Washer Safe! -  Reusable for years… Meal prep quickly and forget about any mess.
✔️ Experience - Delicious, unaltered, taste.
✔️ Melts Ice In SECONDS! - Test it yourself! Place an ice cube on our tray and watch it melt in front of your eyes!
✔️ 100% Non-stick material - Easy thawing, easy cleanup.


✔️ Medium Size Defrost Tray - 11.6 X 7.8 X 0.08: Limited counter space, Single Apartment, or Dorm Room...
✔️ Travel Defrost Tray - 9.1 X 8.1 X 0.08: Bring with you Camping, Backpacking, and your next Bushcraft adventure...(Hint: use your steak as an icepack and defrost at your campsite)

✔️ Family Size Defrost Tray - 13.9 X 8.1 X 0.08: Great for Families,  Couples, Dinner Parties, DIY Camper Van Essential, Have Wagyu Steaks coming in the mail, Avid BBQ & Smoker...
Defrost Food Quickly, Safely, And Naturally
If meat and other foods are not thawed or defrosted properly, harmful bacteria can grow and multiply on them. The ThawTable allows you to defrost your food quickly, safely, and naturally. It does not require electricity, batteries, or any type of chemicals. And no more using a microwave or hot water that can lead to bacteria growth to defrost your food again!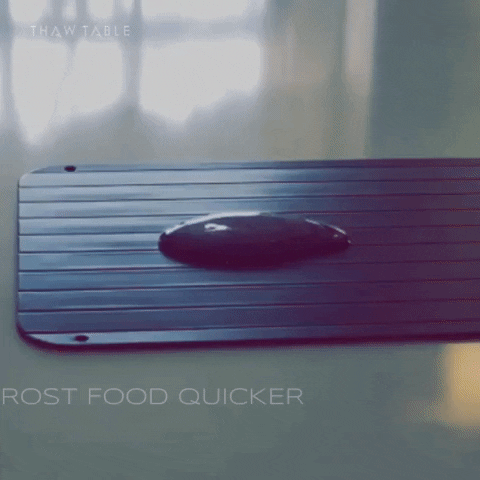 No Time Wasted
If you have a busy schedule like us, you don't have time to waste thawing out meals in advance. This defrosting tray is the solution to last minute defrosting. It is specially made to achieve a high-speed heat exchange, resulting in the fastest natural thawing that doesn't alter food quality or taste so you always get a delicious meal!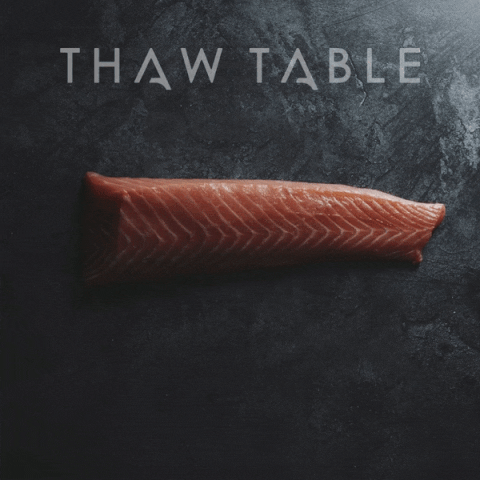 This section doesn't currently include any content. Add content to this section using the sidebar.